Global filmmakers are drawn to South Africa's thriving film industry. A profit-based bundle that includes spectacular and varied locations near to the city, pleasant weather, rainbow faces, the strongest crews in the world, government rewards, and favorable currency exchange is difficult to deny. Filmmakers from all over the world flock to South Africa because of the country's abundance of cutting-edge production facilities and the professionalism, dedication, and enthusiasm of its crew members and technicians. More than 25,000 people in the country are employed directly or indirectly because of the film industry.
Location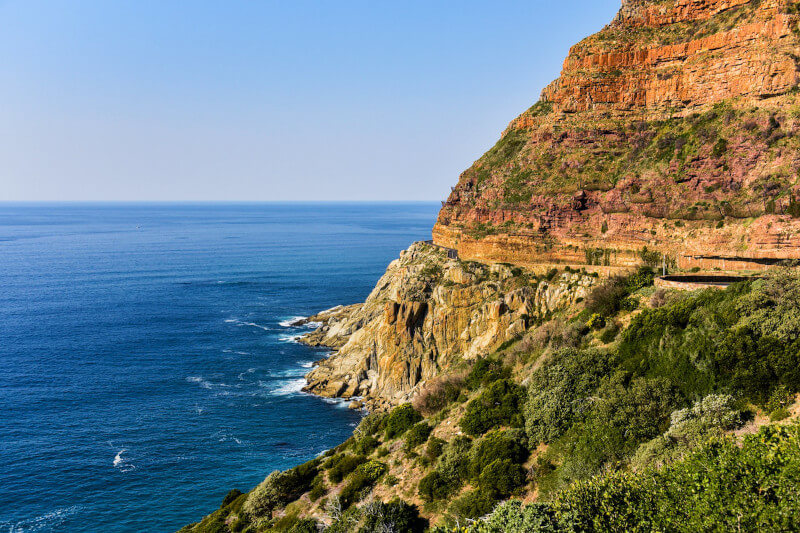 The finest of Africa's bush and everglades settings alongside a mind-boggling selection of other familiar landscapes, from urban life and infrastructural facilities to shorelines, vineyards, forest areas, agricultural lands, mountain ranges, and dunes. South Africa has become an increasingly popular destination for film and television production, with its diverse and picturesque filming locations attracting numerous international productions. From the lush forests and beaches of the Garden Route to the sprawling savannas of the Kruger National Park, South Africa offers a wide range of landscapes that can easily double as various parts of the world.
Logistics
Due to its proximity to Europe (only 10 hours by direct flight to Cape Town and Johannesburg) and its local time, South Africa is a convenient filming location. Travel time between large cities is limited to no more than two hours. A very well-developed network of roads.
According to a new report from the World Bank, distribution channels are crucial to the health of any economy, and logistics effectiveness is a major indicator of productivity. Logistics in South Africa are highly developed. There are 362 199 kilometers of roads, 8 harbors for ships, and 90 airports. Almost everything can be easily shipped to South Africa and then promptly moved around once it gets there. Africa's best export is its logistics sector.
Transporting high-priced machinery and exotic set pieces all across the nation and into neighboring states is a breeze. The set and its equipment can be relocated to any location, so there's no need to worry about shooting in an inconvenient spot because the logistics infrastructure will be there to back your entire production.
Talent potential and Prospects
Because of the city's rich cultural history, it is home to many talented artists, extras, and models, and every summer, a variety of foreign models make the journey here to add to their portfolios. Because of the thriving entertainment industry, American actors are fluent in a wide range of English dialects and accents.
Advanced networking capabilities that allow for instantaneous global communication and the transfer of large digital files can be achieved through state-of-the-art telecommunications infrastructure. DSL, fiber optic broadband, and wireless all qualify as stable networks. Global System for Mobile communication for use in roaming abroad or renting a mobile device close to home.
Crew
South Africa's film industry boasts a wealth of experienced and talented crew members who have worked on both local and international productions. From sound engineers and cinematographers to costume designers and makeup artists, the country's pool of skilled professionals can handle all aspects of film and television production. Many of these crew members have received training and education from some of the best film schools in the world and have worked on big-budget productions that have been critically acclaimed.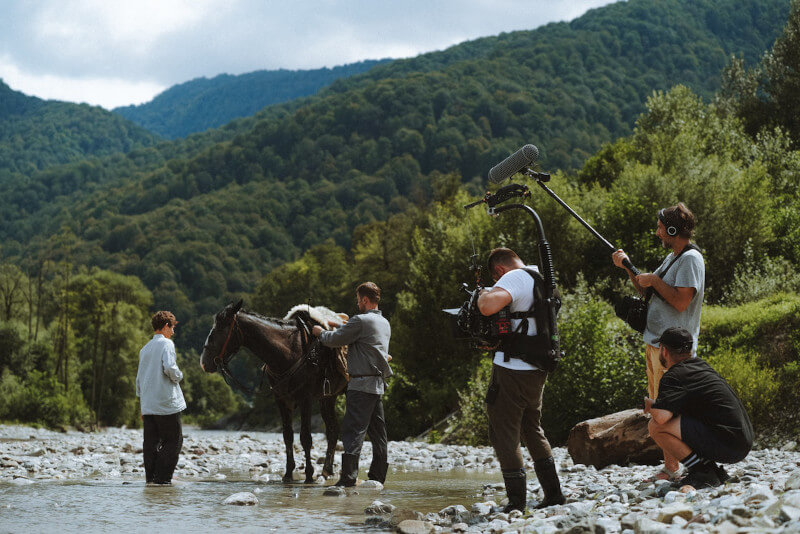 Additionally, South African crews are known for their hard work, dedication, and ability to handle challenging filming conditions. They have the flexibility to adapt to different styles and requirements, making them ideal for working with international teams. The affordability of labor costs in South Africa also makes it an attractive option for international productions looking to maximize their budgets. All these factors make South African crews a sought-after choice for filmmakers who want to ensure that their productions are handled by experienced and reliable professionals. Click here if you need more information about how a South African Production company can assist you with your production, from beginning to end.
Services in the areas of technology, creativity, and administration are offered at affordable rates by English-speaking crew members with substantial expertise collaborating with global teams. Turnaround times in 10 hours on a 12-hour workday.
Exchange Rate
South Africa has invested in establishing a competitive tax rebate system, which further incentivizes international productions to film on its shores. South Africa's highly qualified and diligent crews, production companies on par with the world's finest, innovation, accommodation, and massively favorable pricing, partly due to the favorable rate of exchange, are all huge draws for massive foreign and Hollywood filmmakers. According to the DTI, production costs for movies shot in Cape Town can be cut by as much as 40% compared to those shot in the United States or Europe, and by 20% compared to Australia. Financial experts, who have the unfortunate task of making a limited budget go further, are the ones who benefit the most from South Africa's fantastic exchange rate.
Average Temperatures
Summers in Cape Town is dry and warm (22-24 °C, Oct.–Mar. ), while the wetter months (April–September) see average lows of 10–18 °C. In the winter (May–October), when the city serves as a big global hub, the city of Johannesburg experiences an average of 11 daylight hours per day. The weather is perfect for shooting scenes throughout the year.
To Conclude
South Africa's unique and diverse landscapes, experienced crew members, favorable exchange rate, and competitive tax rebate system make it an attractive choice for international productions looking for a cost-effective and efficient location. From Hollywood blockbusters to indie films and TV series, South Africa has proven to be a versatile and sought-after destination for filmmakers seeking to add an exotic and stunning backdrop to their productions.
Additionally, the country's rich history and culture offer a plethora of storytelling opportunities, making it an ideal setting for films and TV shows that explore important themes and issues. All in all, South Africa's growing film industry continues to prove itself as a top destination for productions looking to create captivating and memorable experiences for audiences around the world.