This comprehensive guide is designed to help you navigate the intricacies of getting ungated in various Amazon categories, such as Pet Supplies, Grocery, Health and Beauty, and several others. This invaluable resource also assists in unlocking top brands like Mattel, Lego, Nintendo, and Disney, to name a few. On purchasing, you'll gain access to a list of 9 tried-and-true wholesalers/distributors to aid in your ungated experience with Amazon.
While we strive to optimize your success rate, it's essential to understand that the final ungating decision rests with Amazon.
🚀 Unlock the Potential of Amazon's Premium Categories and Brands!
Ever been limited by Amazon's restricted categories? Did you feel the frustration of seeing lucrative opportunities but being unable to tap into them? We understand that in South Africa, the path to selling premium products on Amazon can be riddled with challenges. But guess what? We've simplified it for you!
🌟 Amazon Ungating Course: A Golden Ticket Just for You!
Exclusive Categories Waiting for You: Step into diverse avenues like Pet and pet Supplies, Health and beauty, Dietary Supplements, Toys, and more. Unlock doors that were previously shut and watch as your product range and profits soar!
Brands Galore: Ever dreamed of selling top-notch brands like Mattel, Nintendo, Marvel, or Lego? This course is your ladder to those dreams. Don't just admire them from a distance; let them be a part of your selling portfolio!
Wholesalers at Your Fingertips: Not sure where to start? We provide a list of 10 proven wholesalers/distributors to kickstart your ungating journey. And remember, these aren't just names; these are pathways to your success.
What is "Ungated Amazon"?
When you come across the term 'Ungated' on Amazon, it refers to having unrestricted access to sell in specific categories or brands that are otherwise gated or restricted. For new sellers or even experienced ones, some categories are off-limits without Amazon's approval. The reason? Amazon wants to maintain product quality, and authenticity, and ensure a top-notch customer experience.
This is where our course comes into play! It's designed to guide you through the maze of Amazon's restrictions and open doors that were previously locked. By getting 'ungated,' you significantly expand your product range, reach a broader audience, and, of course, boost your sales potential.
💼 Why Should South Africans Like You Choose This Course?
South African sellers have unique challenges and opportunities on global platforms like Amazon. This course understands those nuances and caters specifically to ensure YOU shine on Amazon's global stage. Whether you're a seasoned Amazon seller looking to expand or a newbie ready to make a mark, this course is tailored for South Africans like you.
What You Will Learn In This Course 📚
🔹 Understanding Ungating in Amazon Selling: Unravel the concept of ungating and its significance in the Amazon selling space.
🔹 Journey to Wholesale Mastery: Discover the art of identifying the right wholesaler or distributor, and gain expertise in opening a wholesale account. We'll share our trusted supplier list, ensuring you're on the right path.
🔹 Invoice Perfection: Learn how to meticulously edit and prepare your invoice to make sure it aligns with Amazon's stringent requirements.
🔹 Gated vs. Ungated – Making Sense of Categories: Utilize our methodical approach to decipher which categories are open for you and which aren't. Plus, get your hands on a practical Excel template.
🔹 Sourcing the Right Products: Empower yourself with techniques to identify the most cost-effective products for your ungating journey.
🔹 Picture Perfect: Master the craft of capturing photos that resonate with Amazon's expectations. We guide you on how to compile and present them seamlessly.
🔹 Category Ungating Blueprint: Step confidently into the ungating process with our detailed guidance on achieving successful category approvals.
🔹 Cross-Border Business Insights: If you're thinking global, we got you covered! Learn how to set up and leverage a cross-border company, especially when sourcing from US suppliers.
🔹 Invoice Submission Made Easy: Wrap up your ungating process with a clear understanding of how to present your invoices and images to Amazon.
---
Worried about the technicalities? Rest assured. Signing up is a breeze. With options like credit card and PayPal, your journey to Amazon mastery is just a click away. Remember, every moment you wait is an opportunity missed.
👇 Ready to change your Amazon selling game?
Join a community of South African Amazon sellers who've transformed their businesses. Take charge of your destiny, dive deep into categories and brands previously out of reach, and let the Amazon Ungating Course be your guide.
---
A Few Words From Your Instructor ✍️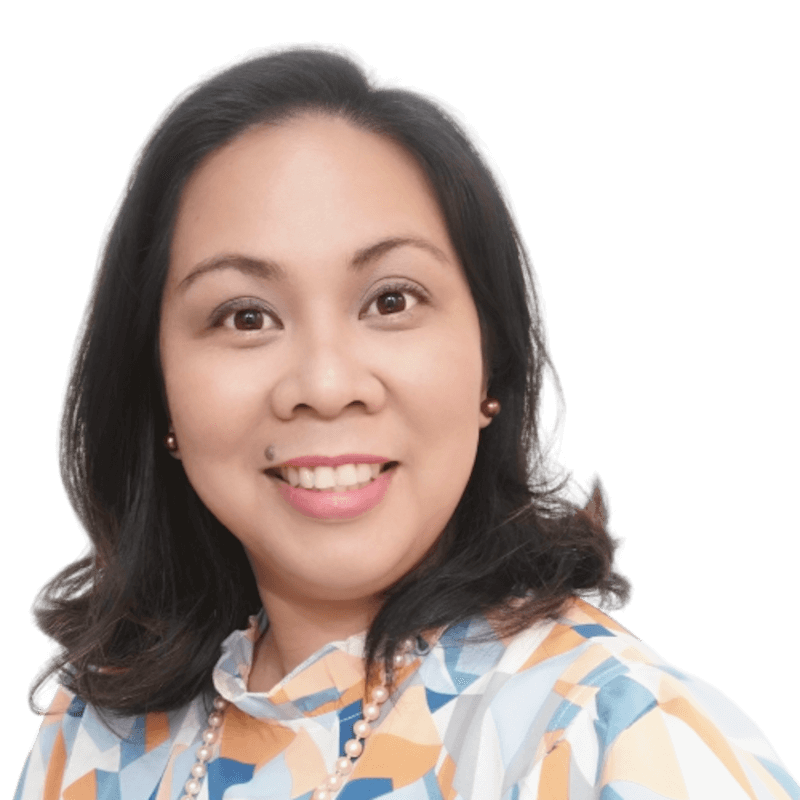 I'm Sheryl Marcinek, and I'll be your guide on this transformative journey. Just a few years ago, I was working in a bakery, earning $14 an hour, grappling with the daunting task of balancing family life and a demanding job. Life took a remarkable turn when I stumbled upon Amazon selling. Determined to create a better future for my family, I leaped, quitting my job, and bringing my husband on board to work on our dream full-time. Today, we proudly run a million-dollar Amazon business, utilizing Arbitrage and wholesale strategies.
Being a full-time mom and now an FBA Coach and consultant, I've experienced the struggles firsthand but also the incredible joy of overcoming them. Our lives have transformed, with flexible schedules and a comfortable income that allows us to prioritize our family above all else. The most fulfilling part? I've had the privilege to help countless individuals and families kick-start their Amazon ventures and achieve their dreams of financial stability.
I'm excited to share all I've learned with you and support you in writing your own success story!
Your Ungating QueriesAnswered! 🌐
---
1. Is there a guarantee that I'll get Ungated in all the categories mentioned? While we equip you with the knowledge and tools, the final ungating decision rests with Amazon. Following the course and purchasing the exact products increases your chances significantly.
2. What if I decide I want a refund? Given the digital nature of this course, refunds aren't available. Commitment is key, so ensure you're all in!
3. How many wholesaler/distributor contacts will I get? You'll receive an excel sheet with 9 trusted suppliers and their website links. Note: These are primarily for ungating, not wholesale product sourcing.
4. Will I get specific product ASINS to aid in getting ungated? Not specifically. Suppliers often rotate their products, so availability may vary. However, I'll guide you on finding cost-effective products to boost your ungating chances.
---
Why Going Ungated is Your Golden Ticket to Amazon Success🌟
Unleash Untapped Potential: With ungated access, you're stepping into a realm of Amazon that many sellers don't venture into. This means less competition and a broader spectrum of products to sell.
Boost Your Income: Access to restricted categories means you can sell higher-margin products. With the right strategy, your profitability can soar, and your Amazon business can truly flourish.
Build Trust with Amazon and Buyers: Achieving ungated status is akin to receiving Amazon's stamp of approval. It builds trust not just with Amazon, but with customers who now see you as a verified, trustworthy seller.
Stay Ahead in the Game: As the e-commerce landscape becomes more competitive, going ungated provides a clear edge. It allows you to differentiate yourself and cater to niches that others can't.
Learn from the Best: This course is designed by someone who's been there and done that! Sheryl transitioned from a $14/hr job to running a million-dollar Amazon business. You're not just getting theoretical knowledge; you're getting practical insights from someone who has walked the path.
Fast-Track Your Success: While getting ungated might seem like a complex labyrinth, this course simplifies it. Instead of spending months trying to figure it out, get step-by-step guidance and elevate your Amazon journey swiftly.
A Small Investment for Monumental Returns: The strategies and tools you'll acquire from this course can pave the way for returns many times over your investment. It's not just a course; it's your roadmap to Amazon's success.
What My Students Have To Say✨
Hear from course graduates who've experienced the transformational impact of the Ungated Amazon Course and have seen their Amazon income skyrocket:
🌟🌟🌟🌟🌟 Thabo Mokoena "After taking Sheryl's course, I got ungated in Health & Beauty, and my sales saw a significant uplift! It was a game-changer for me as a seller from Johannesburg."
🌟🌟🌟🌟🌟 Priya Naidoo "Before this course, I struggled with restrictions on many popular brands. Post-completion, not only did I get ungated, but I also witnessed a 50% increase in my monthly profits!"
🌟🌟🌟🌟🌟 Lerato Khoza "As someone new to Amazon, the idea of ungating seemed daunting. Thanks to Sheryl, not only did I achieve ungated status in Dietary Supplements but also doubled my initial income projections!"
🌟🌟🌟🌟🌟 James Van Der Westhuizen "Thanks to the insights from this course, I got ungated in Toys, and my holiday season sales were the best! It's the best decision I've made for my Amazon store."
🌟🌟🌟🌟🌟 Nomsa Zwane "Being ungated opened a whole new world of products for me. My product range expanded, and so did my income. Can't thank Sheryl enough!"
🌟🌟🌟🌟🌟 Pieter De Villiers "With the course's clear guidance, I got ungated for Topicals. The income growth was so swift; I was able to invest back into my business and diversify my product offerings."
---
South African entrepreneurs, the digital marketplace is vast, offering countless opportunities for those who dare to seize them. Every seller on Amazon seeks that competitive edge, and the answer lies in ungated access. Think about it – by gaining access to categories and brands that are otherwise restricted, you open the doors to a plethora of products just waiting to be tapped into. The right ungated Amazon access strategies for sellers can genuinely set you apart in this dynamic e-commerce world.
Consider this: while many sellers are confined to a limited product range, you could be exploring an exclusive list of ungated products on Amazon, broadening your offerings, and meeting customer demand in real-time. And it's not just about quantity; it's about quality. The best-ungated products to sell on Amazon are those that resonate with customer needs, offering value, uniqueness, and reliability.
So, to all our ambitious South African sellers out there, this is your call to action. Don't remain confined within Amazon's gates. Elevate your business, diversify your product range, and watch as your profit-earning potential soars to unparalleled heights. The world of ungated Amazon access awaits you.
Whilst this course provides invaluable insights into the booming Amazon marketplace if you're genuinely looking to amplify your earning potential, consider looking into the Start, Grow, and Profit Amazon Course. Tailored for ambitious entrepreneurs, this course is your ticket to a six-figure income.